Greetings, Everyone!
I wanted to share this great find with you all today. Tatertots & Jello always has fabulous craft DIY projects. This one is easy and I love the look for a quick decoration for your door. It is by: The Polkadot Chair http://www.polkadotchair.com/2011/11/grateful-wreath-tutorial.html.
It's a Thanksgiving themed wreath.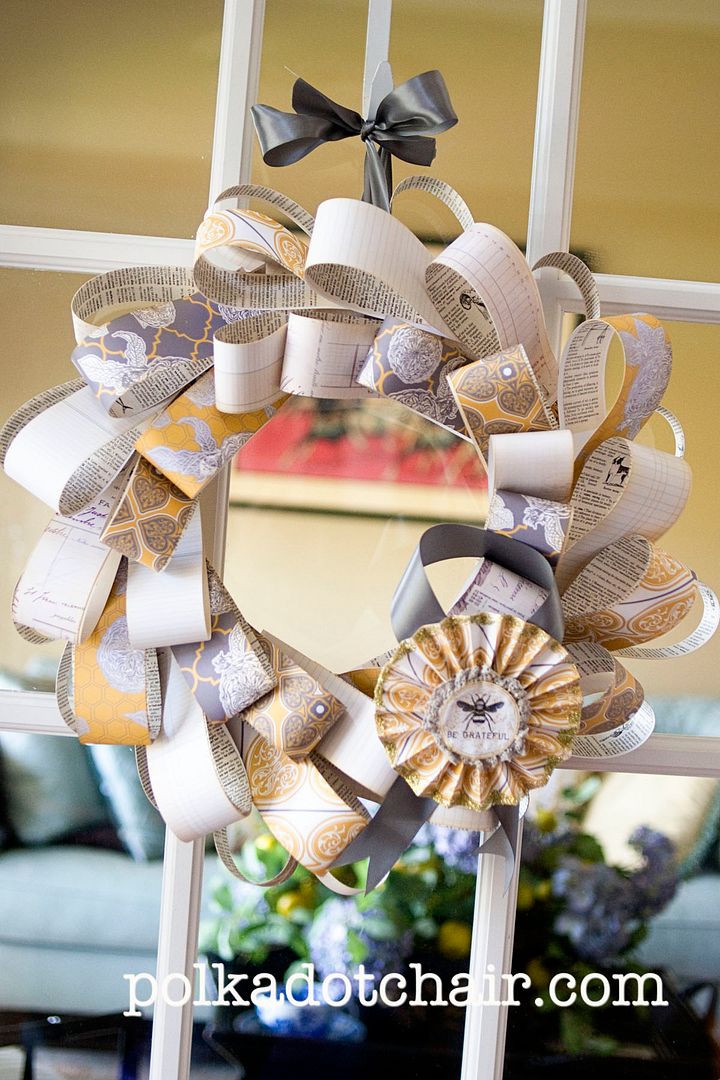 It is inspired by the new
Grateful Glam digital line at Rhonna Designs
!
Here's what you need to make it:
- 14" Straw Wreath (you could use 16" or 18" easily)
- U shaped pins
- Paper & Printer
-
Grateful Glam Backgrounds Kit
&
Brush Ki
t or
Tags N cards kit
- Old book
- Ribbon
- Glitter
- 2" satin ribbon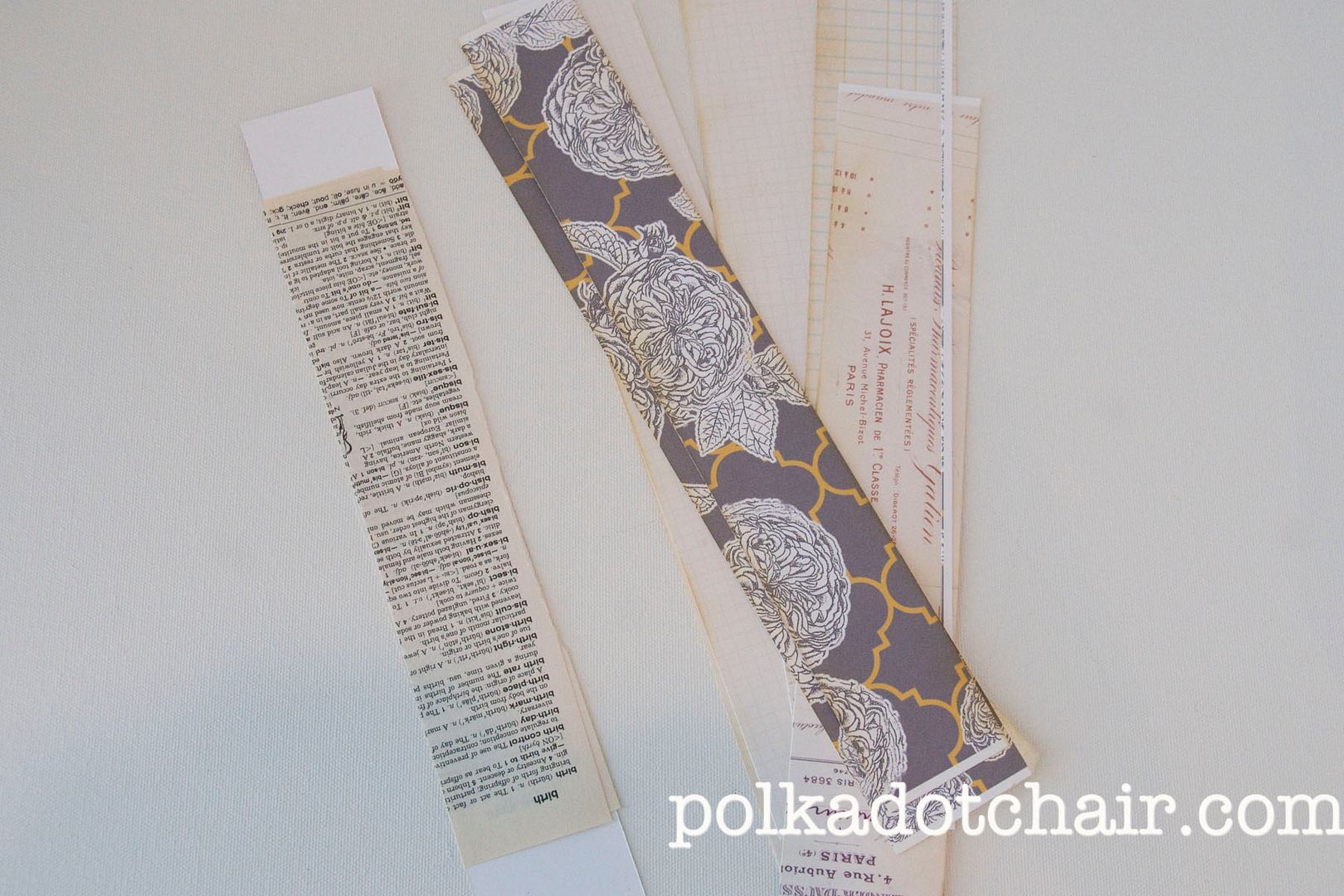 Print out several copies of the grateful glam background elements on white cardstock. You can use 12x12 paper or you can use 8.5x11 easily, just print more copies.
Cut paper into 2" strips lengthwise (you will have 2" x 11" or 12" strips).
Cut up an old book into 2" strips also. The book pages can be a bit shorter than the printed strips.
Glue one book page to the back of each paper strip.
Using antique linen distress ink, lightly distress the edges of all of your pieces.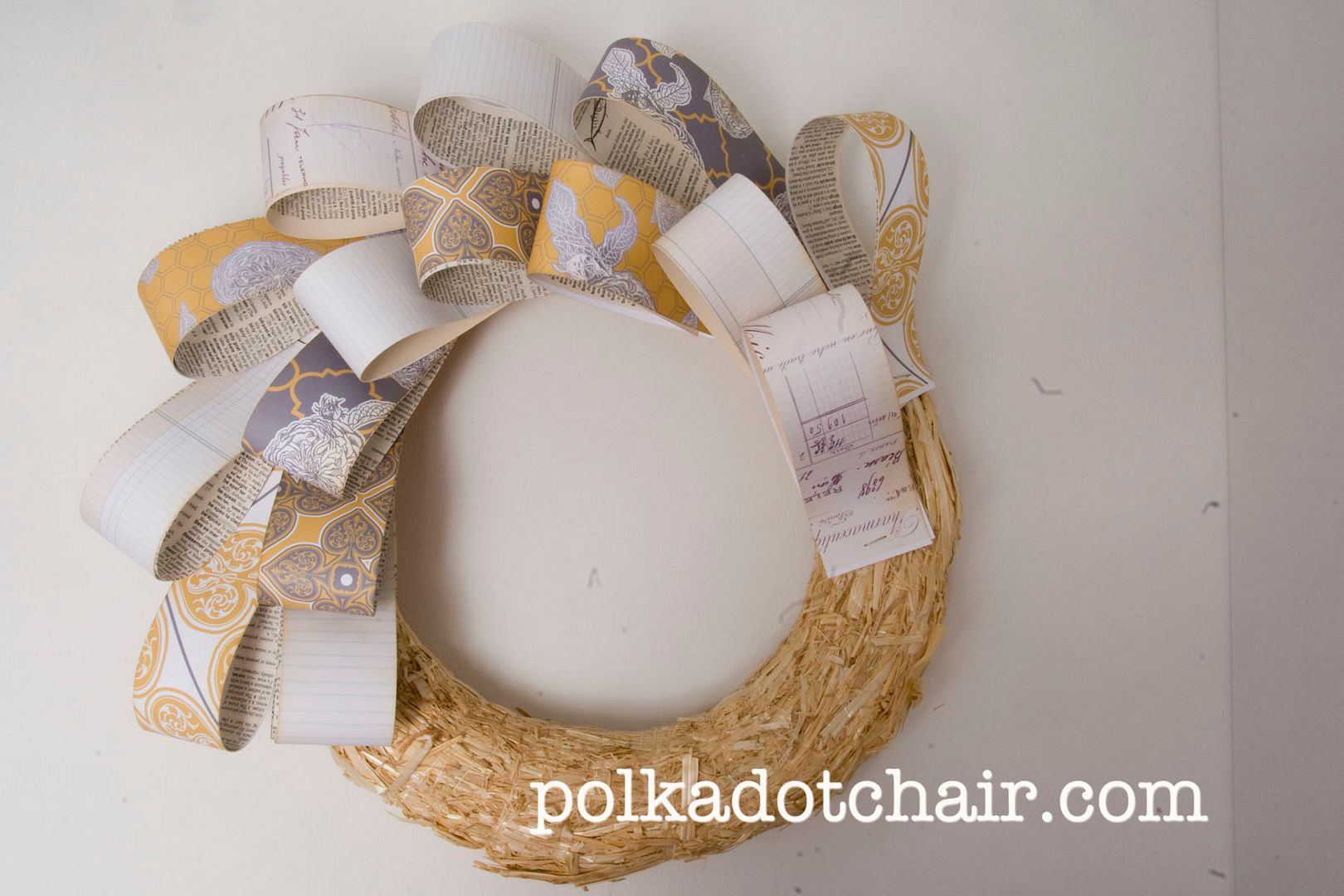 Fold your strips in half (do not crease) and start pinning them using the U shaped pins to the wreath. You will have 2 strips across the front of the wreath and one on the outside edge of the wreath.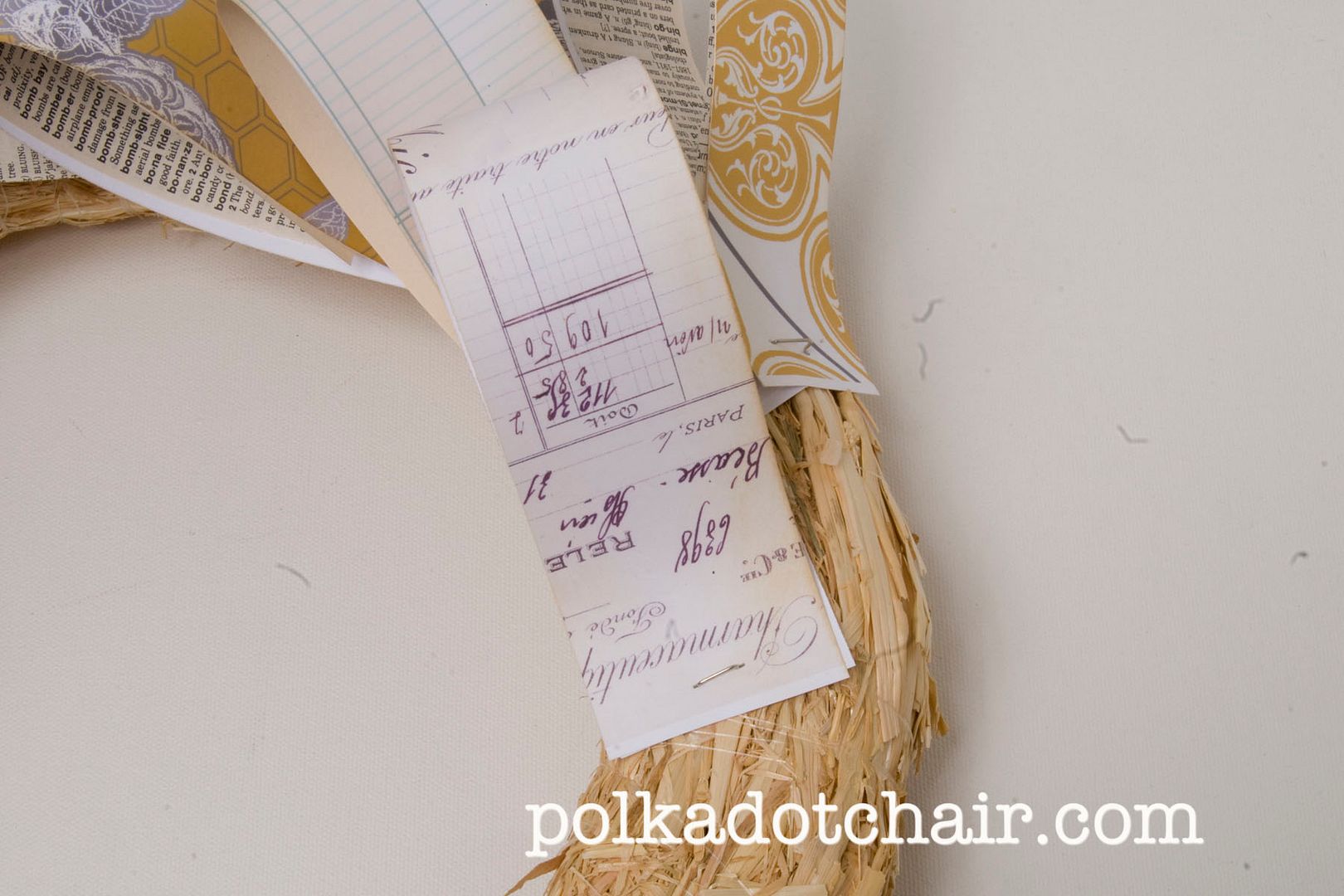 Keep pinning overlapping your strips until you've covered the entire front.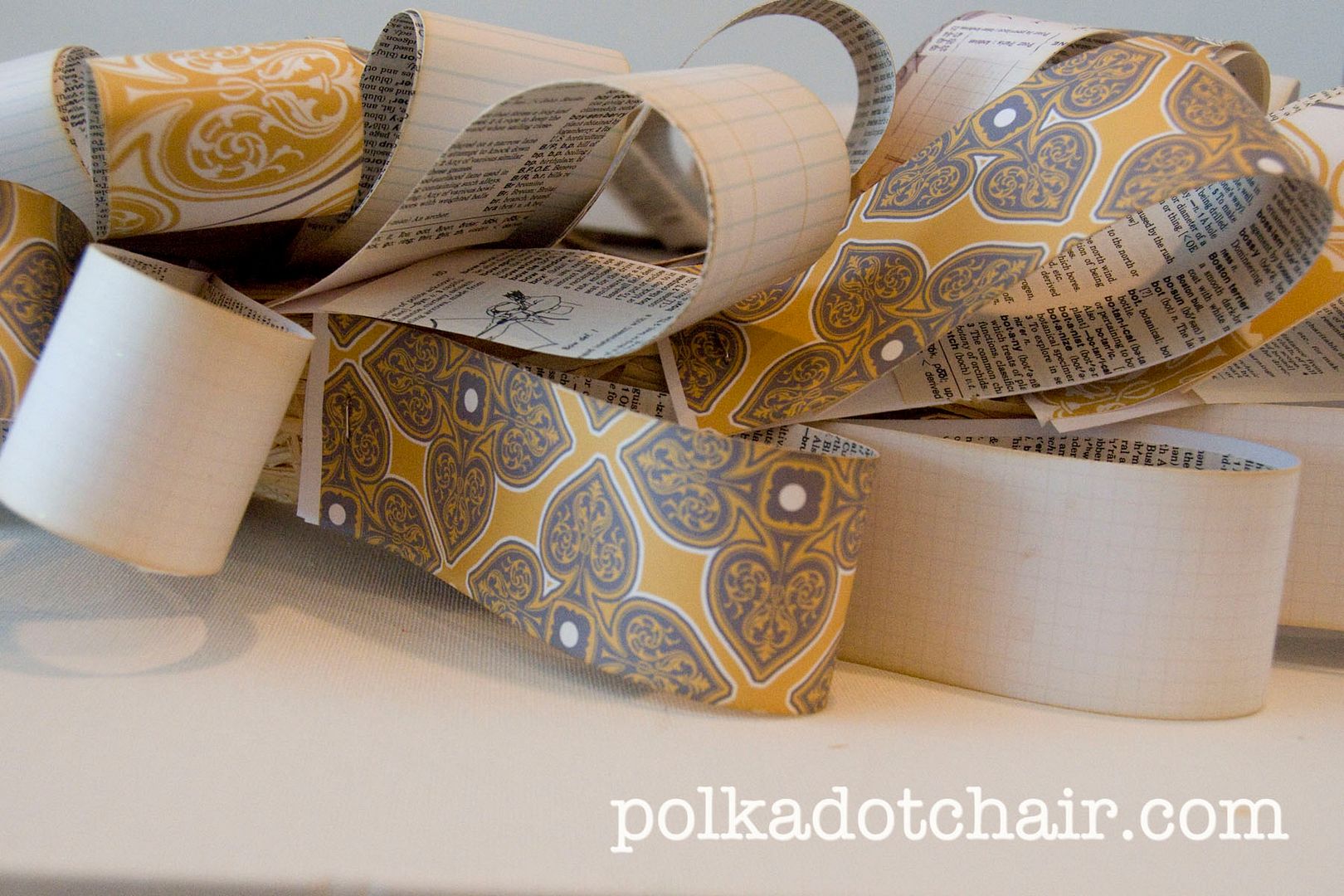 Side view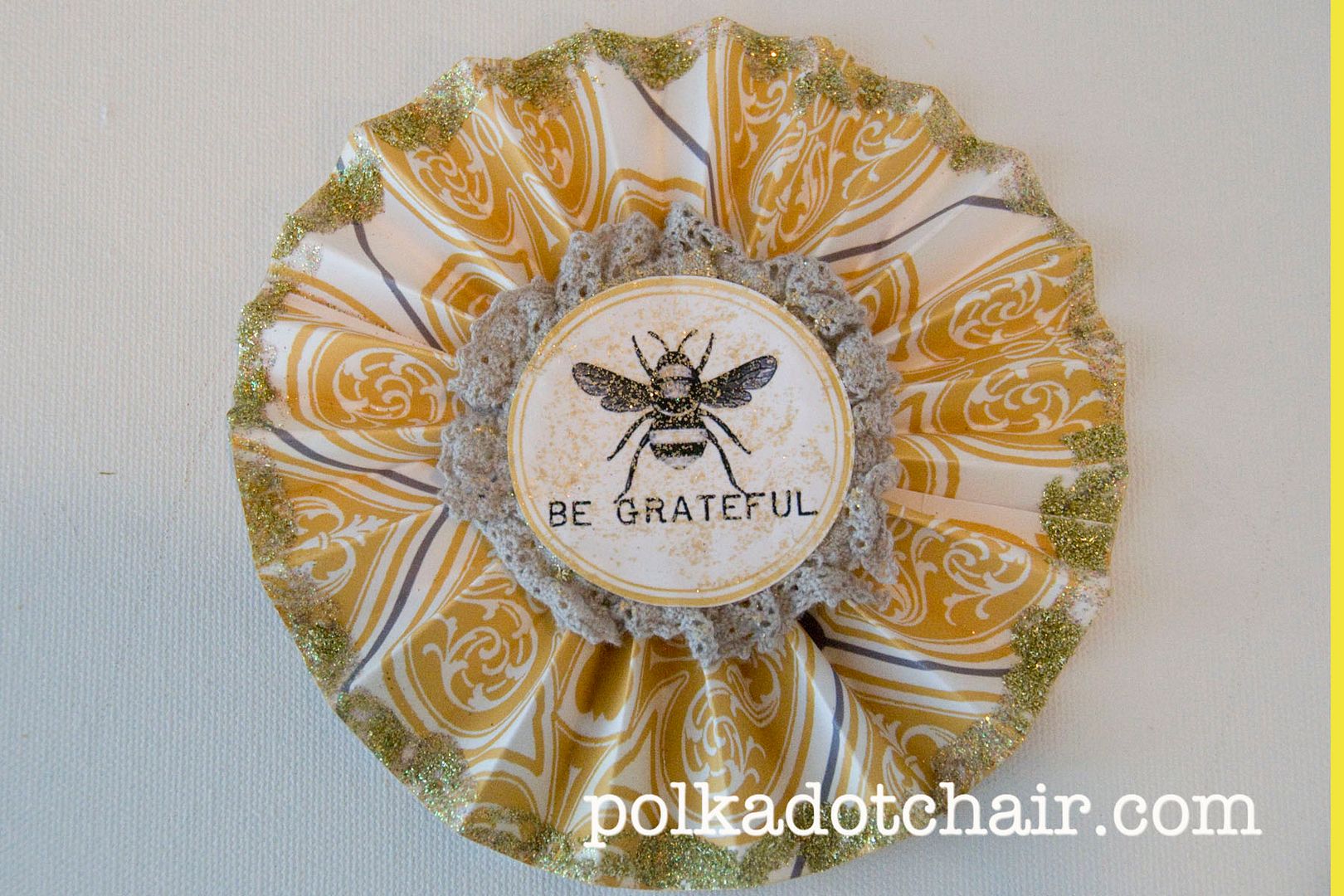 Using two 2" wide strips form a rosette by folding the paper accordion style. (you will be working with 2" x about 20" strip of paper).
Print off the bee element and punch out with a circle punch. Attach to rosette.
Embellish with lace and glitter.
Glue a piece of satin ribbon to the back of the rosette, and glue to your wreath. Use hot glue for this part.
Use some extra satin ribbon to hang your wreath, and your done!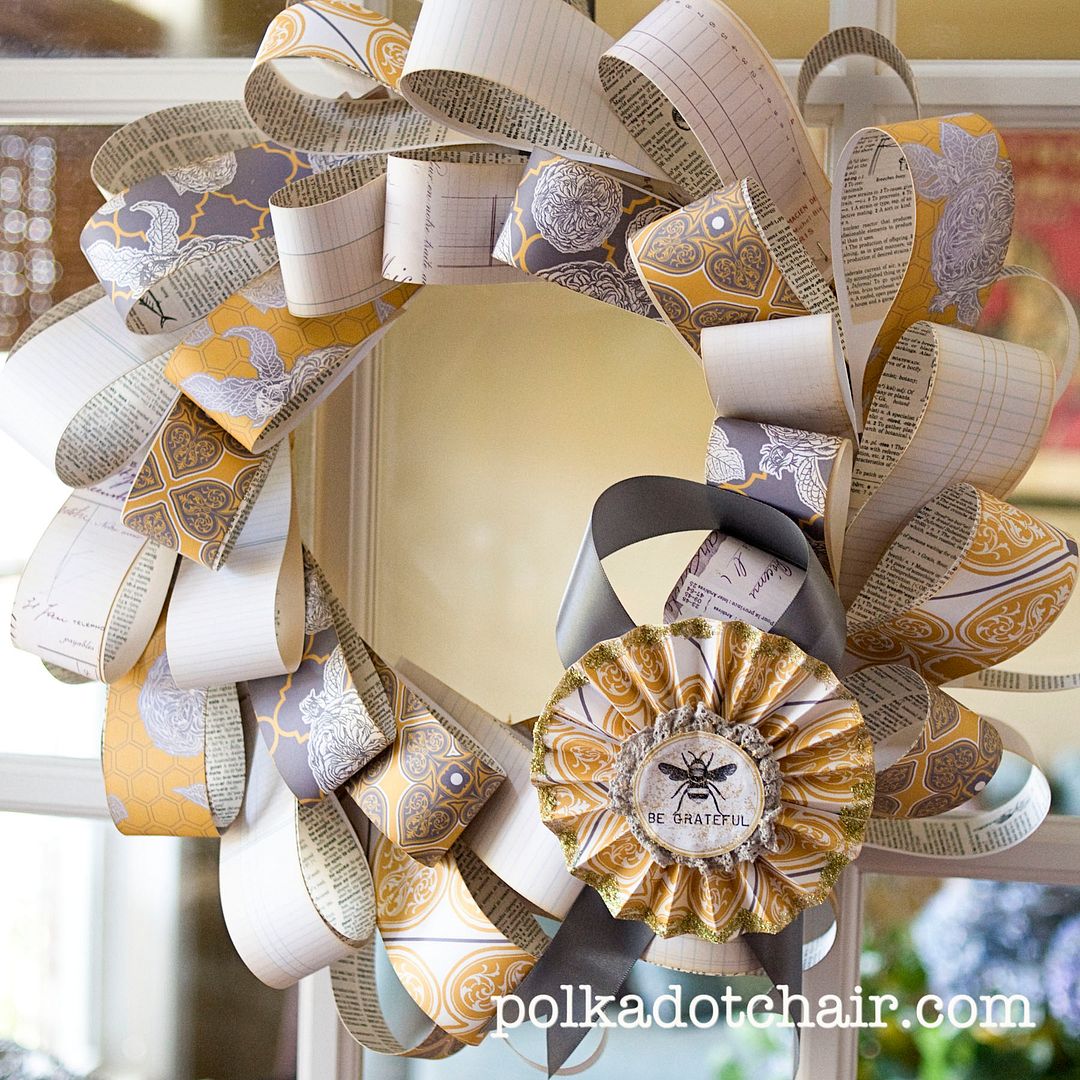 Keep in mind you can change this around, add more, make less, different colors, different papers, the ideas are endless. But the inspiration is awesome. Thanks Tatertots & Jello for sharing. Great job Polkadot Chair!
Enjoy the journey, live well, laugh often, love a lot, and be happy :)
({hugs})
Jackie